GS1 Application Identifiers (AI)
Numerous GS1 barcode symbols, including GS1-128 symbols, encode one or more GS1 Application Identifiers to indicate what type, format and length of data encoded after the AI. The GS1 Application Identifiers give meaning to the data within a barcode. GS1 Barcode Data Identifiers can vary in length from 2-4 digits. The GS1 General Specifications provide a complete listing of every GS1 Application Identifier.
Table of Application Identifiers (AI)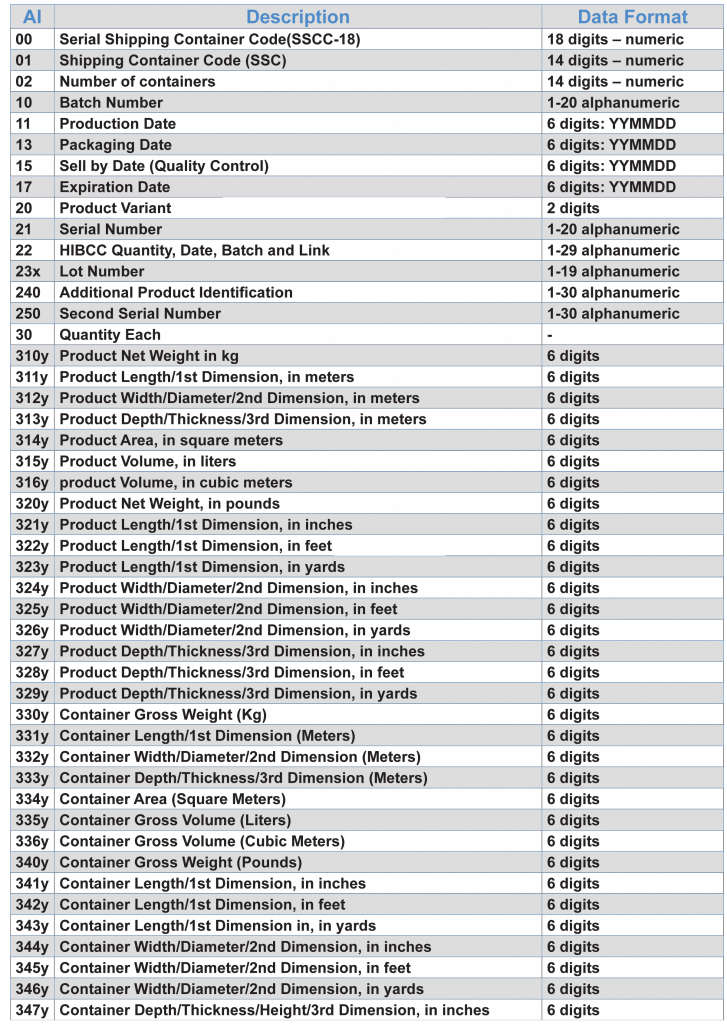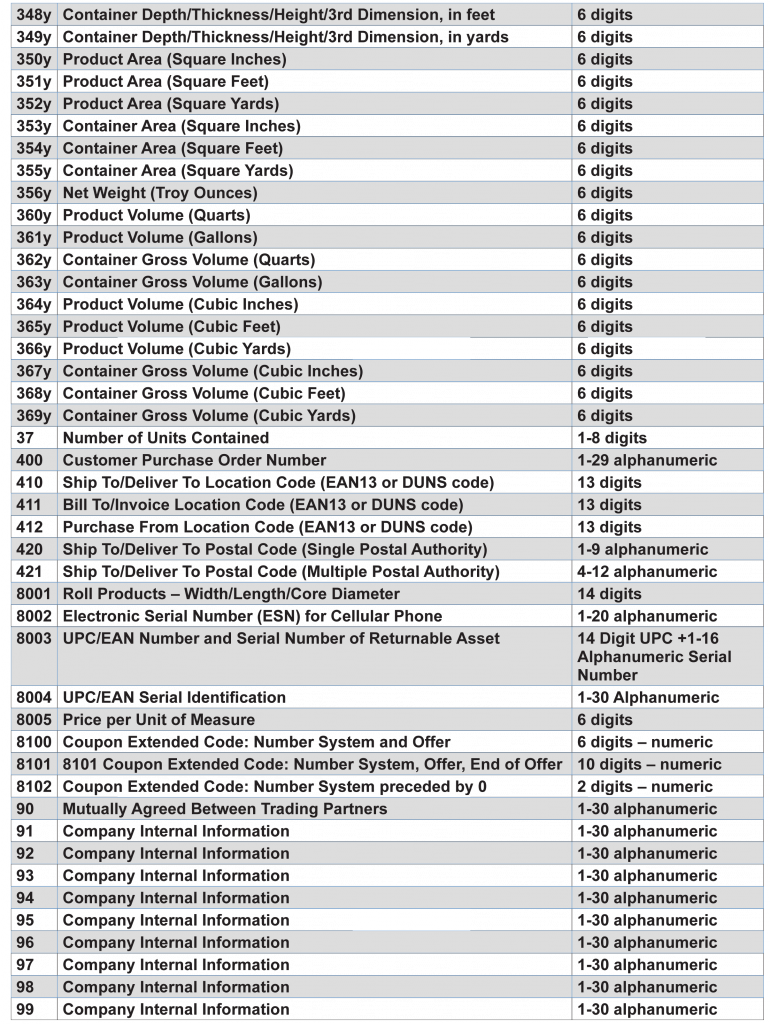 Identification Labs, the testing division of Bar Code Graphics, is the designated testing authority for many top retailers and manufacturers. GS1-128 Barcode Shipping Labels are an integral component to retail supply chain logistics. The primary barcode on the shipping label is called the Serialized Shipping Container Code (SSCC-18) and is integrated with EDI data transactions. These labels enable retailers to know exactly the contents of each individual carton. To learn more about our GS1-128 Barcode testing and certification services, please visit https://www.barcode.graphics/barcode-testing/.