Color Selection for Barcode Symbols
Since most barcode scanners operate with a laser which identifies "red" as white, it is extremely important that appropriate bar and space colors are determined.  UPC color guide chart below provides a simple illustration of color combinations that provide adequate contrast between the dark bars and the light spaces.
For information on exact color selection, view the free Bar Code Graphics Guide to Color Selection
 Scannable Color Combinations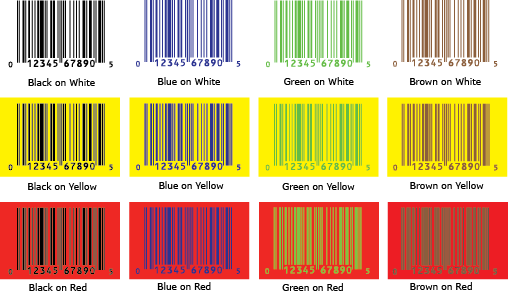 Non-Scannable Color Combinations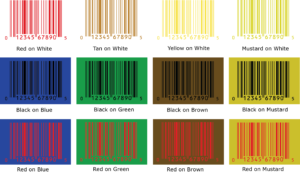 The barcodes illustrated above are UPC Barcodes, and the color guide is applicable for all linear barcodes symbols.