Bar Code Graphics, Inc. is pleased to announce the launch of an online Proof Review Process for orders placed on;  www.orderbarcodes.com . The updated Proof Review process enables clients to review and either APPROVE or REJECT a 'Press Ready Proof' online by logging into their online account.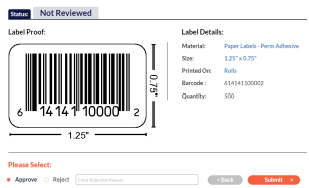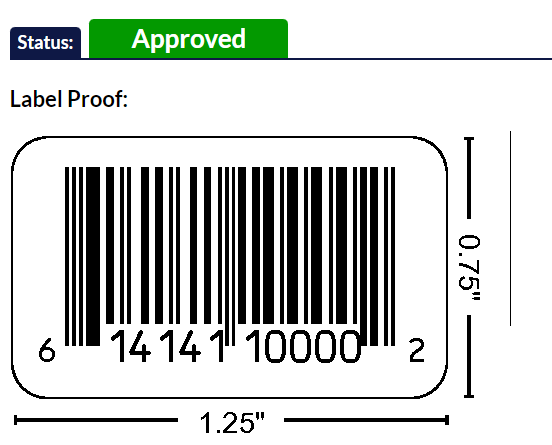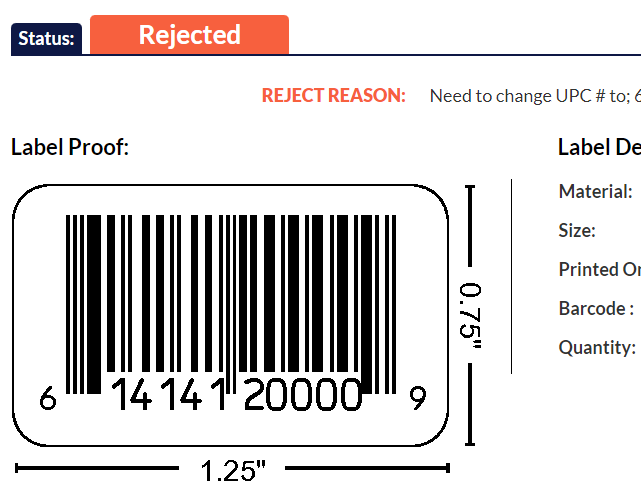 Our production team creates Press Ready Proofs within *2 hours (*during business hours) after an order is placed.  An email and text (optional) Proof Notification message is automatically sent to let clients know their proof is available for review.
By providing our clients with an opportunity to review a 'Press Ready Proof' for their barcode labels, we are able to ensure labels are accurate, and our clients are aware of exactly what their labels will look like when printed.
Orderbarcodes.com is the easiest way to order printed barcode labels to meet any type of barcode requirement.  Our online portal enables clients to place printed label orders by selecting from over 100 different label sizes and materials which are all IN STOCK, and available for SAME DAY SHIPPING.   All labels are generated in accordance with the GS1 General Specifications, and are verified to have an acceptable ISO/ANSI Print Quality Grade.