Certified Application to Create Digital Barcodes
In January 2005, our barcode application (PrecisionCode), which powers CreateBarcodes.com, earned the standards organziation's certification.  Our certified application is the only barcode engine to receive the standards certification for software to create vector based barcode files (.eps).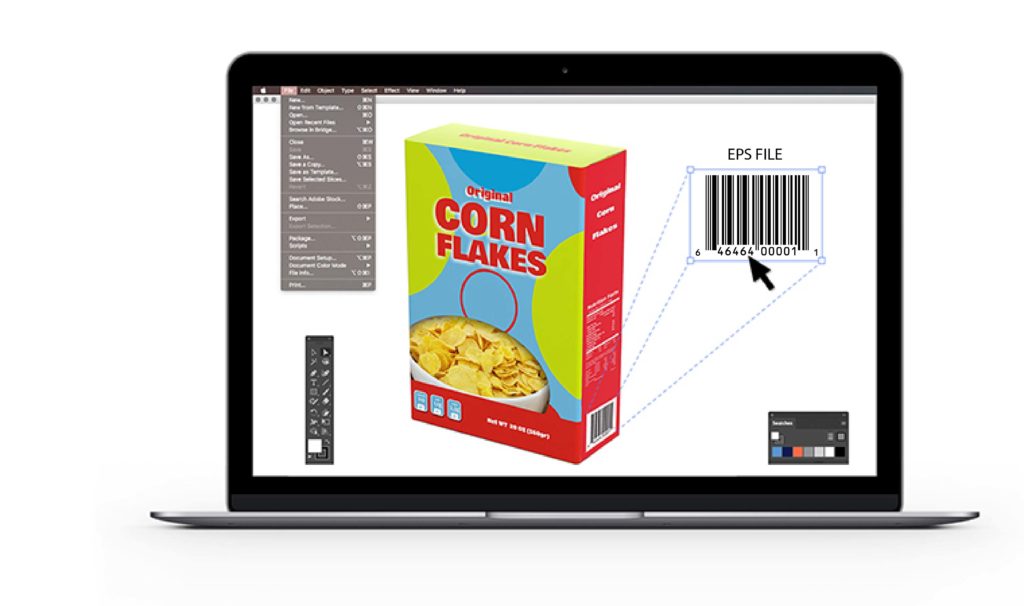 Not all barcode imaging software is created equal. In 1997, the Uniform Code Council (now GS1 US) published "UCC Guidelines for Providers of EAN/UPC Symbol Design Software". The guideline defined all of the relevant components required to create compliant high quality barcode images and be deemed a certified application. The vast majority of available software and online barcode generators do not comply with mechanics detailed by this guideline. The barcode engine (PrecisionCode) which powers www.createbarcodes.com is entirely based on the original guideline. Digital barcode files from PrecisionCode can be ordered directly through www.createbarcodes.com or from our web services solutions.
Standards certification means every symbol created with our application, Precision Code, adheres to both the formatting and dimensional requirements of the standards.   Bear in mind the requirements for a digital barcode graphics file requires precision within   +/-.0002″, or else the tolerance ("room for error") allocated for printing is reduced.
The only way to confirm that a symbol will be printed with an acceptable ISO/ANSI Barcode Print Quality is to begin the process by using a certified digital barcode application.
Though our dynamic web service capabilities, the PrecisionCode engine is the foundation for many of the comprehensive applications involving publishing, pharmaceutical, coupon, and product solutions. Through numerous partnerships, the barcodes created from our web service are virtually in most every hospital, retailer and household. Our digital barcode web based solutions can be customized to interact with other applications through either REST or SOAP web services. Due to the customization for these type of solutions, direct communication is necessary. Please contact us at sales@barcode-us.com to learn more.