For the past 45 years, GS1 US (formerly the Uniform Code Council) has been the standards organization that administers UPCs allocations. Up until now, GS1 made licensing a Company Prefix mandatory for companies who wanted to identify their products with UPC. Their cost structure was extremely harsh for small companies that might not need more than a handful of UPC barcodes. We are happy to announce that has GS1 lowered the minimum quantity and small companies now have the option of purchasing single legitimate GS1 US UPC barcodes without licensing a Company Prefix and paying on-going renewal fees.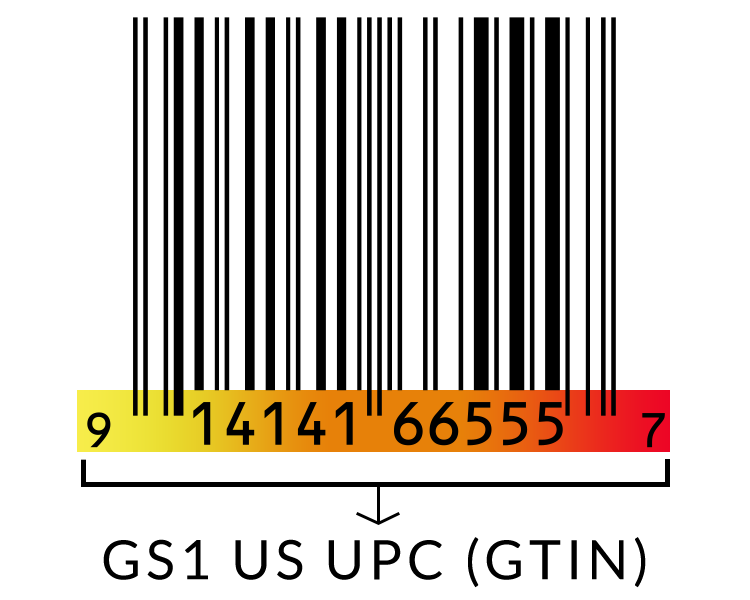 Economical solution for companies with a few products
No Renewal Fees!
GS1 provides the GTIN assignment(s) directly to you.
Both a brand and product description are identified in the GS1 Global Database so retailers/marketplaces, such as Amazon, can verify ownership.
UPCs with Company Prefix vs. GS1 Single UPCs
A unique GS1 (UPC) Company Prefix is the building block for most companies to assign UPCs to their products. Unlike arbitrarily assigned individual GS1 US UPCs (above), the UPCs available with licensed Company Prefix all begin with the same beginning numbers. It is important to keep in mind that each product and variant (size/color) requires a unique UPC barcode, which identifies that particular product.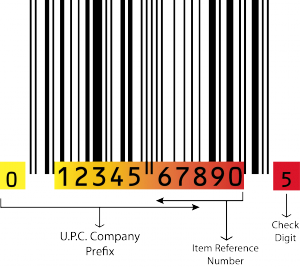 Unique UPC Company Prefix only identifies only your company
Cost-effective for companies with over 9 products
Company Prefix and UPCs (GTINs) registered in GS1 Database
Certain industries, product types, trading partners, and applications require a brand licensed UPC Company Prefix and single GS1 US UPC barcodes should not be used.