GS1 Digital Link – GTINs With Digital Consumer Engagement
June 26th of next year (2024) will mark the 50th anniversary of the first UPC scanned in a grocery store. Since then, UPC identification and barcodes have revolutionized retail and supply chain efficiencies for numerous industries. Whereas the UPC currently acts as a figurative license plate for a particular product, it cannot accommodate the requirements that consumers now demand. To meet the needs of both shoppers in the present and future, the global standards organization has introduced the GS1 Digital Link as a replacement solution for the UPC barcode and set a Sunrise Date for 2027.
We are now in the age of the connected consumer, who expects immediate access to trusted information. In addition, product lifecycle traceability has become a priority for many industries addressing both counterfeit reduction and environmental concerns.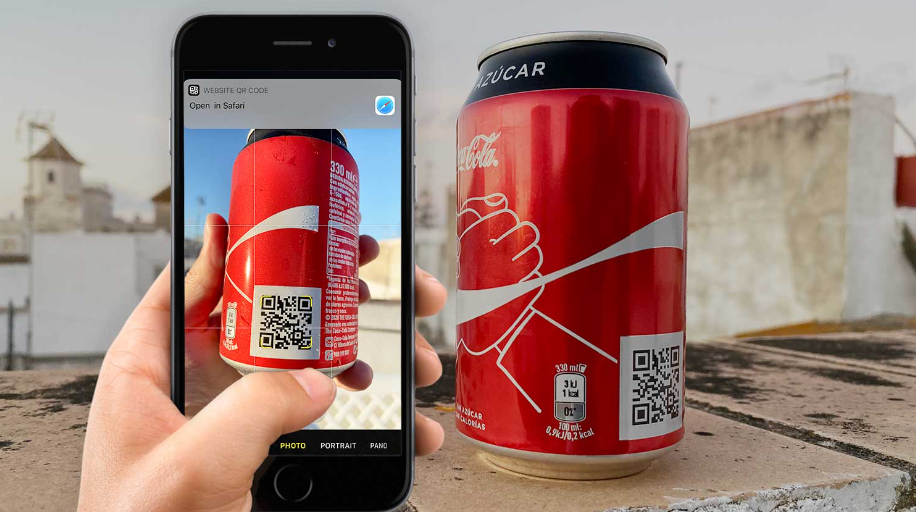 A GTIN (Global Trade Identification Number) encoded in a UPC barcode cannot provide granular traceability data nor access to brand-controlled content. The GS1 Digital Link is a robust solution enabling a single barcode symbol to be able to be scanned at point-of-sale scanners and provide consumers with the information they demand. Due to popular adoption and ease of scanning, the GS1 Digital Link is comprised of a specially configured QR code that can be used as the single on-pack barcode symbol.
It is VERY IMPORTANT to note that the UPC barcode is not going away in the immediate future. Stores around the globe will have to make significant upgrades to their scanning environments for mass single barcode adaption. The established 2027 Sunrise Date provides companies ample time to begin implementation discussions. However, many companies now are beginning to provide transitional GS1 Digital Link QR codes on products to take advantage of the enormous benefits and satisfy the demands of today's shoppers. Companies of ALL sizes can and should start creating a strategy to implement this new barcode.
We encourage all GS1 Barcode clients to reach out directly to their assigned consultants to discuss both short and long-term implementation strategies.
---
Smart Packaging
Many of the larger global consumer product goods manufacturers are already relying on "smart" packaging to engage connected consumers and smaller companies should follow their lead. Today's consumers are equipped with a barcode scanner (mobile phone) every time they walk into a store and are becoming more adept at scanning QR codes on products. The upside to early implementation is that companies can begin to form direct bonds with their end customers right now.
Packaging is defined as "smart" or "intelligent" if it allows connection to the smartphone and essentially gives each barcoded item its own unique digital product identity. There are numerous applications for smart packaging and the following are just a few examples:
Expanded Information (i.e. Nutrition, Certifications, Warranty)
Tutorials and Instructions
Brand Storytelling
Loyalty Programs & Email Signup
Product Registrations
Product Traceability (Origin, Expiration, Lot, etc.)
Digital Link Connecting GTINs to Smart Packaging
The GS1 Digital Link is essentially an innovative schema that enables encoded data within a barcode, such as a QR code, to contain both web addresses and potentially serialized GTINs. The algorithms behind the scenes can be very complex, but it is seamless to consumers and even companies using single digital link QR codes on their packages.

Bar Code Graphics, along with technology specialists around the globe, helped contribute to the global documentation to help make this new initiative become a reality. We have created a tutorial website, www.gs1digital.link, to help educate companies on this exciting new initiative. The transition from status UPC barcodes to Digital Link enabled QR codes has already begun. Retailers in both Europe and the US are beginning to upgrade their POS (point-of-sale) terminals to get ready for the 2027 Sunrise Date.
How GTIN.cloud Will Automatically Provide GS1 Digital Links
We are excited to announce that in Q2 of 2023, subscribers to the GTIN.cloud (global repository and UPC management portal) will be able to seamlessly create Digital Link 2D barcode symbols as high-resolution .eps files.  As a part of the GTIN (UPC) setup process, users will have the option of including destination web addresses and the portal will automatically generate the digital link plus digital barcode file.  This enhanced functionality not only future-proofs users' barcodes but also enables them to make direct connections with today's consumers.  
SPECIAL OFFER – Since we believe that every company should take advantage of the benefits of on-pack QR codes, we are also offering every current GS1 Barcode client a free QR code to direct consumers to their corporate website.  
Please reach out to your assigned GS1 Barcode Consultant and they will be happy to assist with the complimentary QR code. 
Companies requiring additional information can call us at 800-662-0701 x250 or email support@barcode.graphics.