In a recent update, Google endorsed the need for manufacturers to license GS1 GTINs (UPCs) to their brand and re-emphasized the necessity for correct GTIN product identification. Product identity is essential in e-commerce because it ensures that online visitors accurately understand the origin and unique identity of a product. This also applies to the web search, where an accurate understanding of a product helps to show the right product to the right user.
A GTIN is an umbrella term for an identifier following the GS1 global numbering standards. In the US, a UPC is the most common GTIN used for product identification.
Google relies on unique and authentic UPC barcodes, which are verifiable by GS1 to your brand. Since 2015, Google has established that GTIN identification as part of their Merchant Center account setup. Properly licensed and unique UPCs means incredible visibility and discovery for your products
Google's Search Center Blog Update
The recent update on Google Search Central Blog explains the why Google want to have GTINs provided which are licensed to a manufacturer's brand.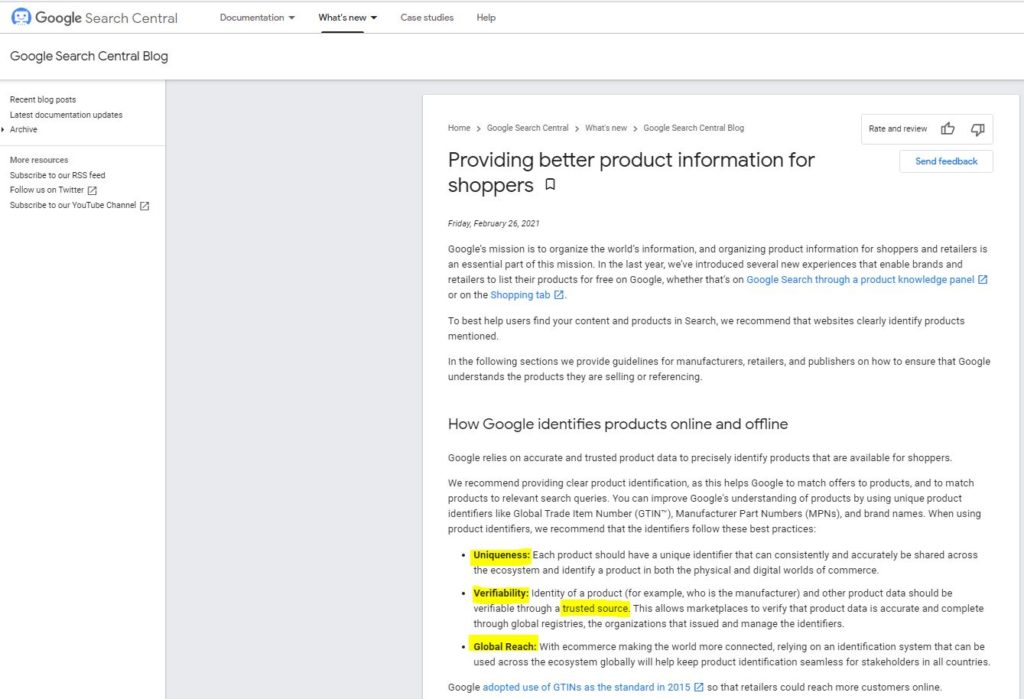 As highlighted above, the three factors which Google relies upon for the backbone of product identification are the exact strengths of GS1 GTINs. The assignment structure of GS1 GTINs insures uniqueness so no two products share the same identifier. The verifiability component is WHY companies need to license GS1 GTINs to their brand. As the single trusted source, all trading partners can rely on the accuracy of the data. Lastly, GS1 GTINs are based on a global standard, so the UPC you put on your products for sale in the US will also be recognized worldwide.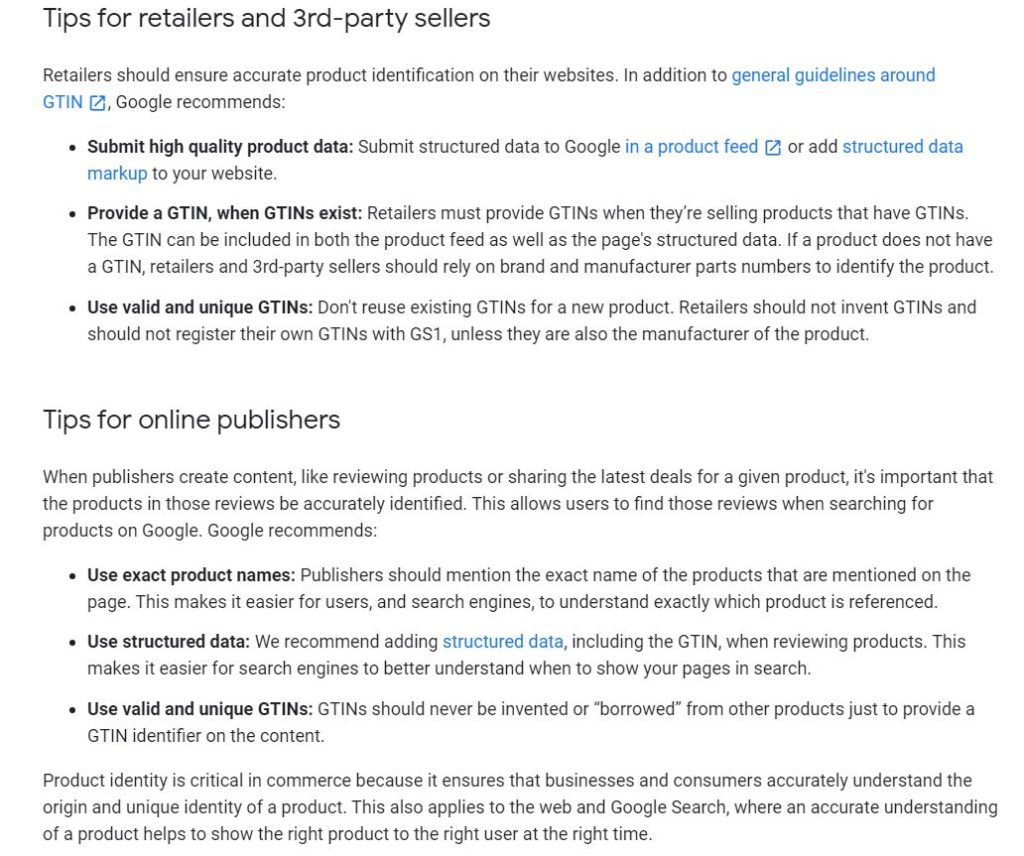 GS1 GTIN Barcode Service & Support
As the authority on barcodes, Bar Code Graphics provides GS1 Support programs, which include yearly subscription of ongoing support for UPC/GTIN barcodes and product information is provided. If your company would like to sell on Amazon and you do not yet have UPCs on your products, please visit www.barcode.graphics/gs1-barcode-service/.
GS1 Support programs are utilized by companies that do not have a GS1 trained employee on staff or a dedicated team to address the item and carton identification requirements for their trading partners. In addition to ongoing support by a dedicated consultant, a credit is provided for digital barcodes, printed labels, or barcode testing.
To learn more, please visit www.barcode.graphics/gs1-upc-barcode-support/.