Ever since the the first UPC was scanned on a Wrigley's pack of gum, Bar Code Graphics has been the authority on barcode creation and implementation. We have directly or indirectly touched most suppliers in major retail stores around the globe. Whereas the GS1 Barcode Service is exclusively for companies with a US address, we do offer GS1 Global Support for non-US companies.
Ironically, although product identification follows a global standard, each individual GS1 local country office has different pricing structures and processes. In the US, the GS1 Barcode Service provides comprehensive assistance from application processing to UPC product data. The application requirements also vary from country to country.
GS1 Global Support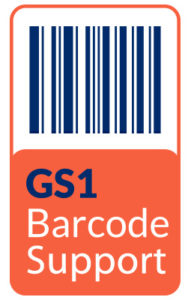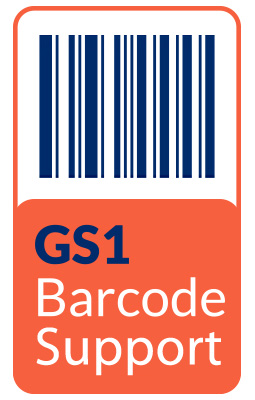 GS1 Support programs include access to a dedicated consultant who will enable your company to meet the item and carton identification requirements for your trading partners. In addition to ongoing support, a credit is provided for digital barcodes, printed labels. Non-US clients will be required to separately obtain a GS1 Company license from their local office (click here). This can be done before or after purchasing GS1 Support.
A GTIN listing is provided which calculated check digits for item and case identification. See sample.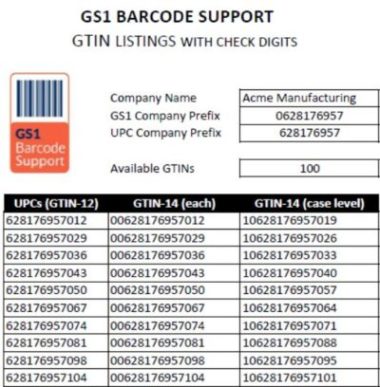 Organizations across the globe have relied on our assistance due to the complexity of the GS1 identification standards. The fee structure for the GS1 Global Support programs includes a significant product credit which may be applied to either digital .eps barcode files, printed labels or barcode testing. To learn more, please visit;