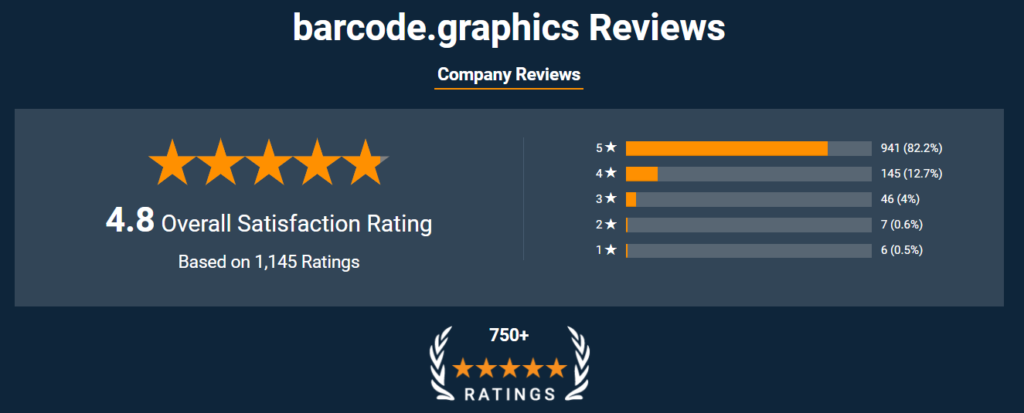 At Bar Code Graphics, we strive for 100% customer satisfaction. Years ago most of our barcode origination and GS1 Support clients came to us solely over the phone and our customer support staff was able to forge wonderful relationships with our clients. As the authority on barcodes, we interact with companies from numerous industries and many adhere to varying industry standards. We understand the complexities companies face when implementing barcodes and the trust they require from their consulting partners.
As accredited members of BBB we constantly work to maintain our A+ rating and manage client issues. Due to their unique positioning in the industry, larger standards organizations may not share our focus on client satisfaction (example: GS1 US BBB complaints).
As we developed our educational websites and online ordering capabilities, it was important to us that we do our best to maintain a high level of personal connection with our clients. After a client places an order, they are asked to rate their experience. We use a 3rd party solution, Shopper Approved, to obtain unbiased reviews from actual buyers. Here are just a few recent client testimonials:
"Super easy and the website has been incredibly helpful in guiding me through the process!" – Daniel M.
"Heather Clark was very accommodating and professional" – Sherman Fuller
"Very easy to order. Customer service rep was amazing!" – Tamalpais Union HSD
"Our online chat (Heather) has been very helpful with questions from a newbie – Mark Gaulke
"While the process seemed a bit over-complicated, my account manager, Heather, did a great job explaining what to do. Great experience" – Vaughn Reints
"Patti was very helpful in helping me determine the type of bar code we needed." = Kathy J.
We are very fortunate to have an amazing staff who really care about our clients' success. If there is ever an instance when we didn't warrant a 5-star review for an order, please contact averb@barcode-us.com, so we can help rectify the situation.
In order to address the client needs of our different divisions, we maintain separate Shopper Approved review metrics so we can best monitor each department. As you can see both our Publisher Services (www.isbn-us.com) and Orderbarcodes Label Department (www.orderbarcodes.com) have similar ratings.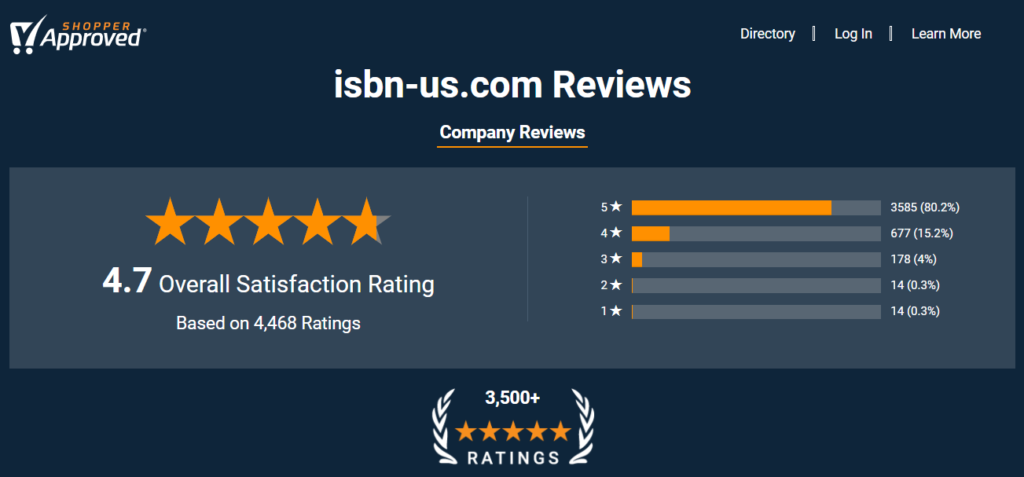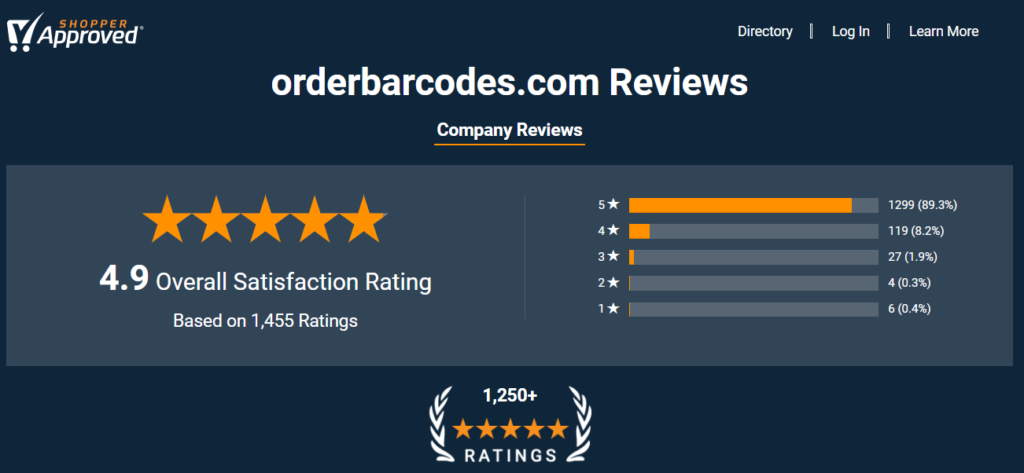 Bar Code Graphics is the most experienced company specializing in barcode origination, print quality and data management. Proper execution of GS1 identification standards enables companies to smoothly transact with trading partners around the globe. Our straightforward approach to addressing clients' needs enables us to leverage our team's specialties and deliver value-driven solutions.