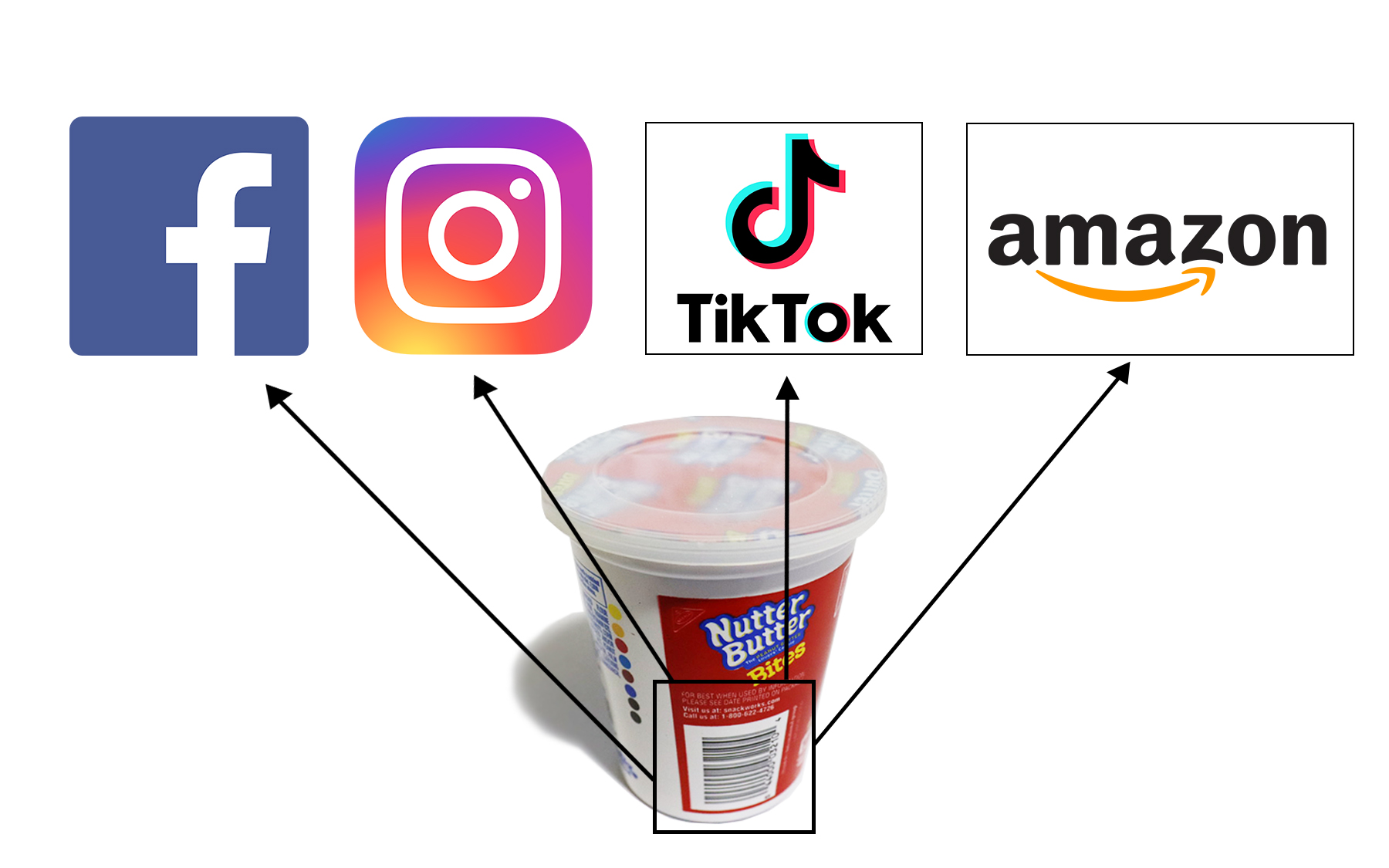 Retail Today Is In The Palms of Every Consumer's Hands
While brick-and-mortar is very much alive, many shoppers are inadvertently turning to popular social and e-commerce channels for purchases. In the past decade, e-commerce and social channels have been disrupting retail models and accelerating change – it is very likely to continue to evolve.
E-commerce and social platforms provide a brand new playing field for product display and introduction. This creates enormous opportunities for small and new brands, who in the past were at a disadvantage against larger more established companies. The pandemic sped up innovation in retail that was already intensifying as the consumer became more and more empowered. Entrepreneurs and emerging brands can seize this moment and take advantage of the new opportunities that come with disruption.
Just as the larger traditional retailers before them, the e-commerce companies did not initially understand and appreciate the importance of brand verified UPC barcodes and accurate product data. During Amazon's hypergrowth period, they never fully conveyed succinct instruction for GTIN barcode identification. Consequently, in 2016 they were forced to refine their requirements mandating suppliers use GTINs licensed to their company/brand. The announcement impacted thousands of suppliers whose items were deactivated and previous purchase reviews were lost.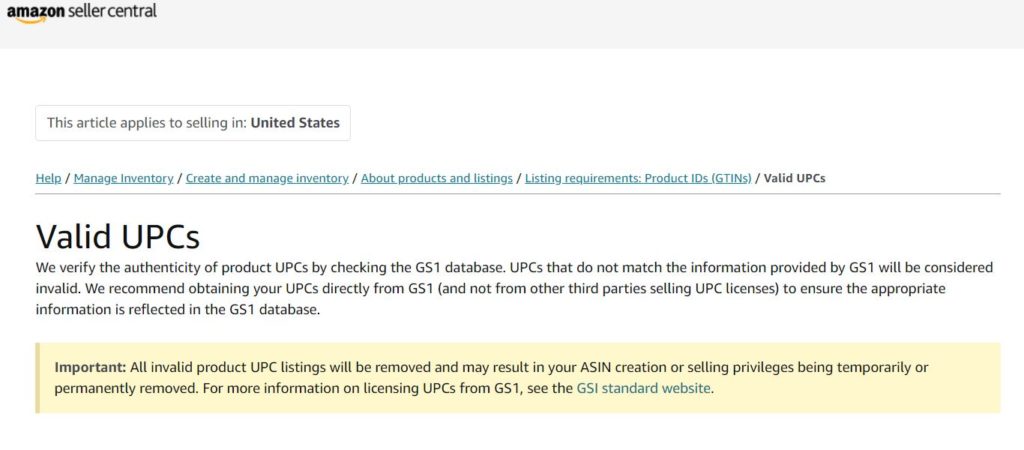 Related: The Reason WHY Amazon Requires Brand Verifiable UPC Barcodes
The Secret Sauce to Online Product Discovery – Accurate GTINs
According to Salesforce, more than 80% of customers' shopping journey is now taking place online. Gaining consumer trust is an enormous component of success. In 2022, the current return rate for online purchases is a staggering 30%. Inaccurate or misrepresented product data is a major contributor to this situation and proactive brands can stand out by taking control of their products' identification and published information.
A Global Trade Item Number (GTIN) is the umbrella term for a standardized product identifier and in the US is commonly the UPC (Universal Product Code) for consumer products. As referenced above, large retailers and Amazon mandate that supplier GTINs be licensed to the supplier. Accurate product data coupled with images, reviews, and proper GTIN identification numbers can convert sales and enable small brands to have an equal footing with the largest companies in the world.
Google SEO Recommendation: Provide GTIN and Brand Name
"Product identity is critical in commerce because it ensures that businesses and consumers accurately understand the origin and unique identity of a product," says Randy Rockinson, Product Manager for Product Data, Google Shopping, in his article on the importance of GTIN for Google. "This also applies to the web and Google Search, where an accurate understanding of a product helps to show the right product to the right user at the right time.
This means Google uses GTINs to identify the products across the entire digital world and match existing offers with the search queries. An update on Google Search Central Blog explains why Google wants to have GTINs provided that are licensed to a manufacturer's brand.
Related: Google Endorses Use of GS1 GTINs
GTINs in Facebook (Meta) and Instagram

The GTIN field required by Facebook is actually one of the most complex required fields merchants need to add. In practice, we find that, by far, most products are disapproved by Facebook due to incorrectly added GTIN values for the brand field. Just as Amazon neglected to initially provide succinct guidance, it appears that Facebook's ambiguity on product identification is following in similar footsteps. Companies who plan on selling on Meta (Facebook & Instagram) marketplaces which require correcly following the guidance provided by Google and Amazon and correctly follow the GS1 brand licensing identification standards.
In the Meta for Business dashboard, merchants can add/edit products within their inventory. The platform to create and manage catalogs is Commerce Manager. To learn more about this functionality and best practices, please visit .https://www.facebook.com/business/help/2086567618225367?id=725943027795860 .
TikTok is Social Media's Newest Platform for Selling Products

In 2021, TikTok displaced Google as the most popular visited website. The video clip application/website overtook Google in August. TikTok has followed in the same steps as the social media platforms and now accomodates merchants a marketplace. To view TikToks Catalog Product Parameters, please visit https://ads.tiktok.com/help/article?aid=10001006 . The GTIN field is currently denoted as optional but merchants would be wise to include it for greater discovery.
There are very robust e-commerce back-end platforms that consolidate managing GTINs and product data. The two most popular are Shopify and EcWid. For companies just starting out, Ecwid offers a free version of their product — http://open.ecwid.com/3Q3pMg . Their application is very robust and includes a mobile application to manage your sales.
Our role as the US barcode authority is to provide assistance and guidance enabling companies to properly barcode their products and shipments. The global standards provide all e-commerce marketplaces and retailers a unified way to manage unique and accurate product identification. Companies who are just starting out and need assistance with obtaining GS1 UPC barcodes should visit; https://www.barcode.graphics/gs1-barcode-service/.