Whether you are selling in stores, online or both, it is imperative to use UPC bar codes associated with your brand. This means that when retailers and marketplaces, such as Amazon, validate your UPC on the GS1 Company Database, your company is listed as the licensee. As the US Barcode Authority, we produce over 1,000,000 barcode files every year and we are the ONLY source to obtain precise UPC bar codes (.eps) and personal support.
What is a UPC Bar Code?
"UPC" stands for Universal Product Code and is a 12-digit number that consists primarily of two parts, a UPC Company Prefix and Item Reference Number. A GTIN (Global Trade Identification Number) is another name for a UPC commonly used by retailers and Amazon. The UPC Bar Code is the black and white symbol that encodes the UPC (aka GTIN-12) data.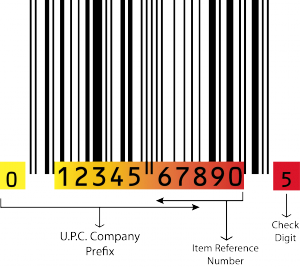 How Companies Obtain UPC Bar Codes?
The GS1 Barcode Service helps companies with every step. In addition to application processing, personal assistance with GTIN assignments and product data uploads, high resolution digital barcodes (.eps) are included. Please note that printed labels may be substituted for digital files for 10 & 100 barcode packages.
| Number of Items | GS1 License | GS1 UPC Service | Total Fee | Included Barcodes | |
| --- | --- | --- | --- | --- | --- |
| 1 -10 | $250 | $150 | $400 | 10 files | SELECT |
| 1 – 100 | $750 | $250 | $1,000 | 100 files | SELECT |
| 1 – 1,000 | $2,500 | $1,000 | $3,500 | $1,000 credit | SELECT |
| 1 – 10,000 | $6,500 | $2,000 | $8,500 | $1,500 credit | SELECT |
| 1 – 100,000 | $10,500 | $2,500 | $13,000 | $2,000 credit | SELECT |
Single GS1 UPC Barcodes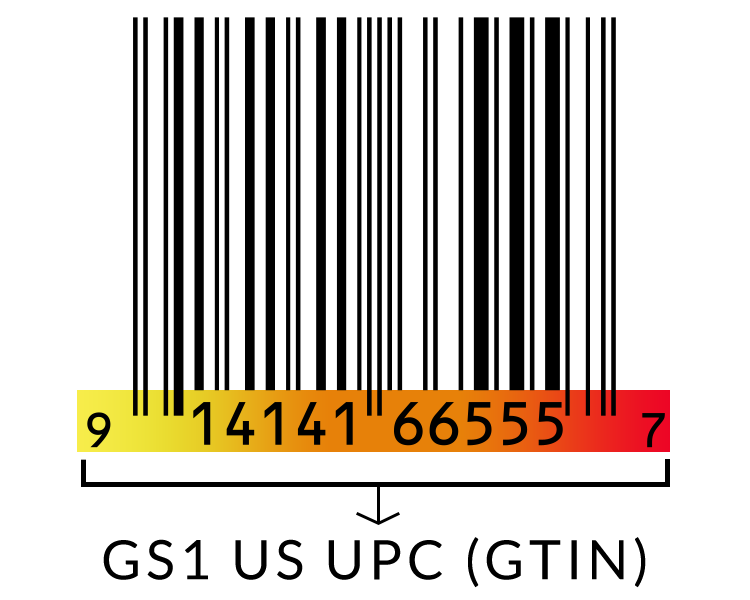 Ideal solution for companies with only a few products
No Renewal Fees!
GS1 provides the GTIN assignment(s) directly to you.
UPC bar code (.eps) file(s) immediately created (avoid png & jpg)
Your brand and product description are identified in the GS1 Database
To address the cost concerns for new businesses, the standards agency (GS1) for UPC identification now enables small companies the option of purchasing legitimate single GS1 US GTIN (UPC) barcodes without licensing a Company Prefix and paying ongoing renewal fees. The total fee includes; GS1 licensed GTINs, .eps barcodes, data upload and support.
Single UPCs: Select Number of UPC Barcodes Required
If your company only has a few items, single GS1 GTINs are an economical option to have UPCs licensed to your brand. The following industries and applications require a brand licensed UPC Company Prefix; medical devices and pharmaceutical products, coupon use, products packed in mixed cases, and variable weight items.
---
UPC Bar codes with Company Prefix vs. GS1 Single GTINs
A unique GS1 (UPC) Company Prefix is the building block for most companies to assign UPCs to their products. Unlike arbitrarily assigned individual GS1 US UPCs (above), the UPCs available with licensed Company Prefix all begin with the same beginning numbers. It is important to keep in mind that each product and variant (size/color) requires a unique UPC barcode, which identifies that particular product.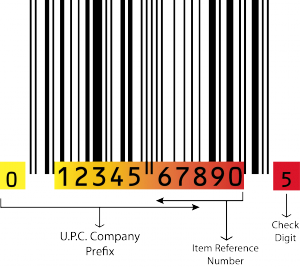 Unique UPC Company Prefix only identifies your company
Cost-effective for over 9 products
Company Prefix and UPCs (GTINs) registered in GS1 Database
1 yr support from dedicated GS1 barcode consultant
.EPS barcode files created immediately
The Importance of the GS1 Company Database Registry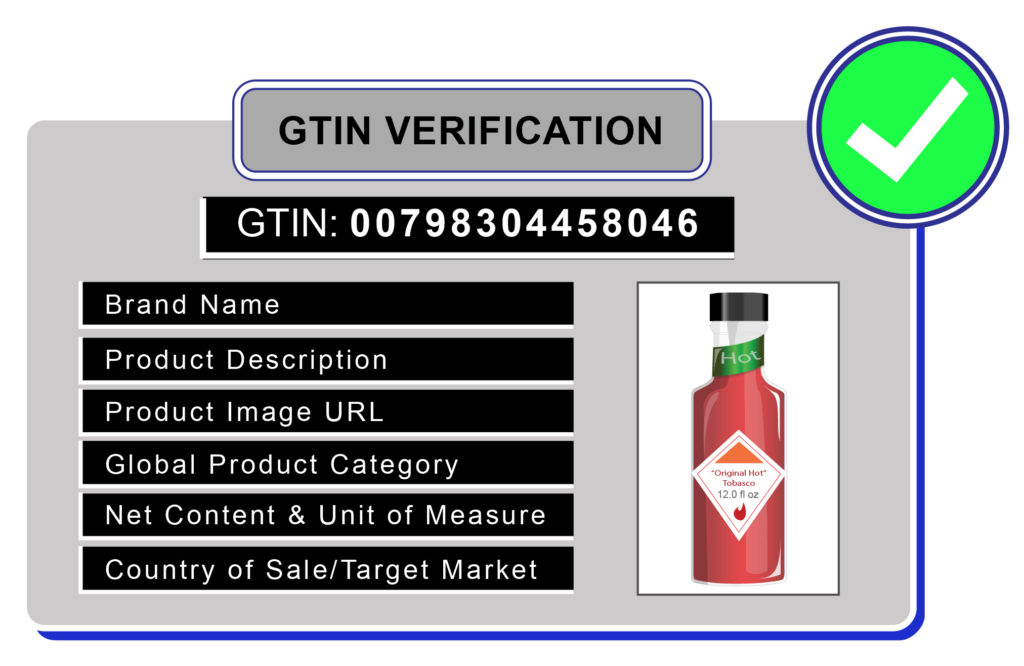 GS1 Global created online tools enabling companies, such as Amazon, to check UPC validity and brand ownership. Initially, the tools only looked to identify GS1 Company Prefix ownership and they have now expanded the functionality to also validate brand ownership and product descriptions for single GS1 US GTIN UPCs.

Whereas GS1 is simply administers GTIN allocations, Bar Code Graphics is the US authority on barcodes and UPC implementation. The GS1 Barcode Service provides the actual .eps barcodes AND personal assistance with UPC GTIN assignments and product data uploads.